Servers
A server is a computing machine which is dedicated to perform no other tasks besides their defined server tasks, for which they are designed. Generally, it is believed that a server is a simple desktop computer, but simply running a server operating system on a desktop computer isn't a replacement for real server hardware. Servers can be named as Web Server, Proxy Server, Application Server, Database Server and Cloud Servers are designed and built to manage, store, send and process data 24*7 and it has to be more reliable than a desktop computer and offers a variety of features and hardware not typically used in the average desktop computer.
We, at ATOP Computer Solution LLC, Lenovo Authorised Partner in Dubai deal with a wide range of servers from Top Brands in the IT Industry. We are in this IT industry since 2006. We are leading sales and service provider in Dubai and UAE with a range of High End Servers of all the leading Brands e.g. HP, Dell, Lenovo/IBM. Authorized Dealer for Lenovo products in Dubai, Lenovo Dealers In Dubai and Lenovo Laptop Authorised Partner in Dubai
Following servers are readily available in stock with us to meet your server needs in very short time and at competitive rates,
HP SERVERS: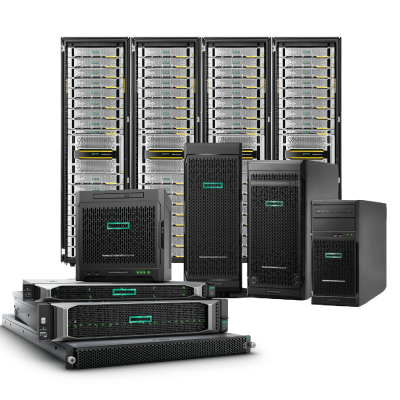 HP servers come with the promise of reliability that will improve the efficiency of your data centre. We offer you the promise of purchasing an HP server for your business in a highly simplified way. You can any time contact us to buy HP Servers in UAE.
HP Pro ML and DL
Series servers enable your business to run smoothly and securely. HP ProLiant DL Servers provide a complete infrastructure that supports both your business objectives and business growth.
HP ProLiant ML
Scalable system and HP extreme Scaleout purpose built for the most extreme data centers. ATOP computer solution is the best
HP ProLiant SL
server supplier in UAE and Dubai. Do you need a dense server solution for virtualization and limit the licensing cost?
SL Server series is ideal for small and midsize business Enterprise customers and growing needs of running virtualization and general purpose workloads. We are suppliers of Rack Servers which can be deployed in less time with versatile additions to your infrastructure.
HP DL 20 Gen 10
server provides a unique blend of enterprise-class capabilities at a great commercial value making it an ideal rack server platform for growing business and service providers.
HP ProLiant DL160 Gen 10
is best in class server to run cloud solutions. At ATOP computer solution our professional and highly trained staff suggests and deploys the best server according to your business needs and emerging technologies. As the storage services are growing by 10% in IT services, the need of hybrid data storage solution both on-premises and cloud or remote server is must for growth of your business. As more and more companies are moving on to new data storage and cloud technologies, and are in need of big data for AI applications. ATOP computer solution LLC are partners with Dell, HP and Lenovo to meet your server needs. Series servers enable your business to run smoothly and securely. HP ProLiant DL Servers provide a complete infrastructure that supports both your business objectives and business growth.
Dell SERVERS: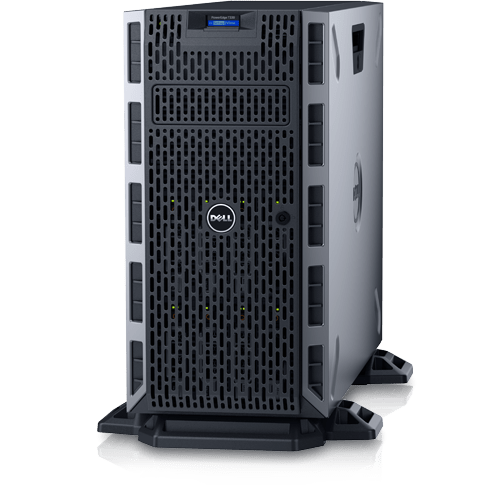 Dell PowerEdge is a server line by Dell, following the naming convention for other Dell products: the Power Vault (data storage) and the Power Connect (data transfer & switches).
Dell Power Edge T130
This is powerful 1-socket , mini tower server for small office /home office and SMB to consolidate data and drive applications faster.
Dell Power Edge T430
Tower Server accelerates the application performance in office environment with powerful 2 socket and offers an expandable design.
Dell T630
This is best in class for demanding workloads and huge internal storage capacity.
Dell Power edge R370
Rack Server is an optimal mix of memory, storage, processing and GPUs.
Dell R370
This server has a processing cycles and threads and large memory footprint necessary to deliver more, larger and higher-performing virtual machines for data centres and cloud platforms. Dell Power Edge R940 EMC is best designed for your business to make the best decisions by using real-time data and analytics. The Power Edge R940 supports 50% more NVMe drives than the Power Edge R390. Dell EMC PowerEdge R6515 rack server is a single socket 1U server designed to handle workloads like virtualization, HCI and open Stack ready architecture.
Lenovo SERVERS: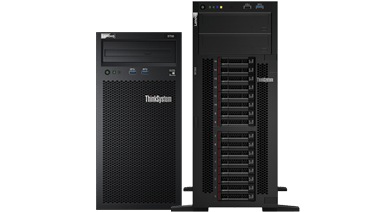 Lenovo Drive your business forward with a server that matches your needs. Reduce costs and complexity by investing in a system that handles today's workload and expands to accommodate future growth. The below are the series of servers readily available with us.
Lenovo X3650, Lenovo TS450, Lenovo ST50, Lenovo TS130, Lenovo RD640, Lenovo TS450, & Lenovo TS150
Don't forget to send us your query to buy servers online in UAE.