Desktop/Workstations
A desktop computer is a personal computer designed for regular use at a single location on or near a desk or table due to its size and power requirements. The most common configuration has a case that houses the power supply, motherboard (a printed circuit board with a microprocessor as the central processing unit (CPU), memory, bus, and other electronic components), disk storage (usually one or more hard disk drives, solid state drives, optical disc drives.
We, at ATOP Computer Solution LLC, deal with a wide range of Desktops from Top Brands in the IT Industry. We are in this IT industry since 2006. We are leading sales and service provider in Dubai and UAE with a range of Desktops of all the leading Brands HP, Dell, Lenovo/IBM. Contact ATOP to buy desktop PC Online or off line. Buy All in One PC/Desktop at Best Prices. ATOP is best one stop IT Company to buy best desktop computers.
Following Desktops are readily available in stock with us to meet your desktops needs in very short time and at competitive rates.
Dell DESKTOP
Dell Computer has built a reputation for delivering quality PCs at competitive prices. Today, Dell Technologies, the successor to Dell Computers, manufactures, sells and supports a wide range of personal computers and technologies.
Dell Vostro 3670, Dell OptiPlex 3070 Mini Tower, Dell OptiPlex 7070 SFF, Dell OptiPlex 7470 AIO, Dell OptiPlex 7070 Mini Tower
Lenovo DESKTOP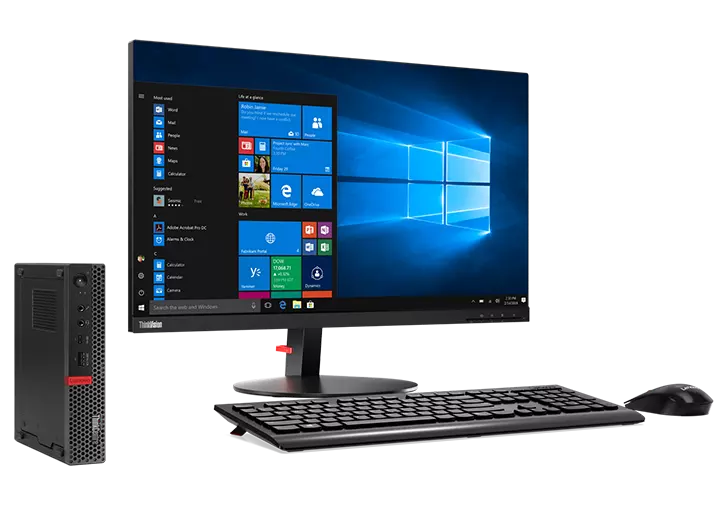 From traditional desktop and monitor setups to stylish all-in-one PCs, from business and gaming powerhouses to family-friendly entertainment setups: Lenovo has the right desktop for you.
Performance desktops for professionals and gamers who demand serious horsepower.
Sleek, stylish all-in-one desktops for business , gaming.
Budget desktops that deliver value without sacrificing on performance.
Compact desktops for your home and office.
Lenovo V520 Tower, Lenovo V530, Lenovo V530S SFF, Lenovo V530S SFF, Lenovo AIO - V330, Lenovo AIO V410z & Lenovo M820z , M920z
HP DESKTOP
HP Pro One 400 series, HP EliteOne 800 series, HP ProDesk 400 G5 MT Series, HP EliteDesk 800 SFF, HP EliteDesk 800 Tower PC , HP DT PRO, HP AIO , HP 290 MT
Work Stations
Workstation, a high-performance computer system that is basically designed for a single user and has advanced graphics capabilities, large storage capacity, and a powerful microprocessor (central processing unit). A workstation is more capable than a personal computer (PC) but is less advanced than a midrange computer.
Hp workstation
Hp ZBook 14u , HP Mobile work station IDS DSC , Hp tower work station Z2 SERIES , Hp tower work station Z8 SERIES
Dell workstation
Dell Precision Tower 3620 , Dell Precision tower T5810 , Dell Precision Tower T7820 , Dell mobile Workstation M3530 , Dell mobile Workstation M7730
Lenovo Workstation
Lenovo Think Station P Series and Lenovo ThinkPad P SERIES
Buy the latest desktop computers of HP, Lenovo, Apple, Dell & more online from ATOP at best prices. We offer competitive desktop & server prices in Dubai, UAE.